Strategic Alliances
The Power of Collaboration
Financial Advisors Network is a network of financial professionals working collectively to serve our clients' needs. Collaboratively, we link other independent professionals to master a plan of action for your investment, tax, estate planning, and real estate and mortgage needs.
Whether you use our in-house team, or already have a team, we will collaborate with other professionals to work towards your financial success. No matter your area of need, we are focused on you, your situation and your financial future. Our team of professionals remain in close contact with each other and with our clients, to proactively address questions. We aim to help ensure that every aspect of your plan is clearly understood, effectively implemented and closely monitored.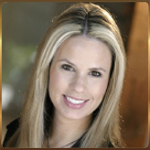 Nicole Newman - Newman Law Group
Attorney Nicole Y. Newman's estate planning practice is focused on guiding her clients through the complicated and often confusing maze of balancing family protection, wealth preservation, and cherished family values in the planning process. Prior to opening her practice, Nicole was an associate at a Newport Beach firm that protected high-net worth families and their businesses through the design of sophisticated plans to pass along their assets with maximum protection from estate taxes, lawsuits and probate litigation.
In her own practice, she applies those same strategies to people in all financial brackets, knowing that everyone needs and deserves the same access to experienced guidance to protect their families and hard-earned assets. As a Personal Family Lawyer™, Nicole provides further benefits to her clients and their minor children through the Kid's Protection Plan. Nicole also encourages and guides her clients to pass along more than just their financial assets through the priceless conversation.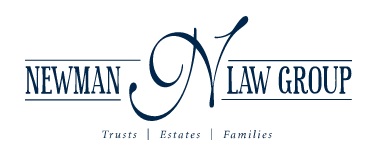 Whether you are married or single, in a traditional or blended family, just starting out or looking back on a life well-lived, Nicole will advise you on all of the legal and financial decisions you will make in crafting your estate plan. Nicole seeks to become an on-going trusted advisor and life-long resource to all her clients, assuring that she can be there for your family when you cannot be.
Nicole earned her law degree from Chapman University School of Law, where she was awarded the President's Law Academic Scholarship. While at Chapman, Nicole received the CALI Excellence for the Future Award in Estate Planning for High Net Worth Individuals and Estate and Gift Tax. Prior to law school, Nicole earned her BA in Political Science from UCLA. She is currently completing a Masters of Law of Taxation at Chapman University School of Law and is a member of the Wealth Counsel, a national organization of trust and estate attorneys and other legal, tax, and business professionals who design sophisticated planning techniques for individuals and their families.
When she is not busy with her practice, Nicole enjoys horseback riding and skiing in her hometown of Salt Lake City, Utah with her daughter Jilana. She also gives back to the community by providing tax assistance and estate planning services to elderly people who could not otherwise afford it.
Nicole Y. Newman and the Newman Law Group are separate entities from, and unaffiliated with, Financial Advisors Network, Inc. Services provided by Nicole Newman and the Newman Law Group are not endorsed by Financial Advisors Network, Inc. There is no obligation to use their services.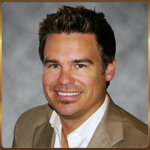 Bill Daniels - Direct Lender
Bill Daniels is a direct lender, and is located in our office suite. He is available to help you with financing or refinancing your home mortgage.

His services include:
Reviewing your income and assets to properly pre-qualify you for a home you are looking to purchase

Finding the best interest rate available given your current circumstances
Making sure that your mortgage plan aligns with your overall financial goals
Ensuring that your loan is closed on time
Monitoring rates to ensure that you always have the best loan during these ever changing times
Bill T Daniels is a separate entity from, and unaffiliated with, Financial Advisors Network, Inc. Services provided by Bill T Daniels are not endorsed by Financial Advisors Network, Inc. There is no obligation to use this service. Company NMLS ID: 92145, Individual NMLS ID: 242726.
Bruce Peotter - Attorney
Bruce has been a practicing attorney for over 20 years, heading up his own law firm since 1994. He provides estate planning, real estate and business services for a diverse group of clients, including individuals, estates and trusts, small business corporations and partnerships.
Bruce also served for almost two years as the Assistant Public Administrator/Public Guardian for the County of Orange and over five years as the General Counsel for a Newport Beach real estate development company.
Bruce earned a B.S. degree from the Business Department at Arizona State University and a Juris Doctor degree from the University of California, Hastings College of the Law in San Francisco. He is licensed to practice law in all courts in California and Colorado and holds a California Real Estate Broker's License.
Bruce, his wife Kelly and their two sons currently reside in Colorado where they are heavily involved in youth sports, school and church activities.
The Law office of Bruce Peotter is a separate entity from, and unaffiliated with, Financial Advisors Network, Inc. Services provided by Bruce Peotter and the Law office of Bruce Peotter are not endorsed by Financial Advisors Network, Inc. There is no obligation to use this service.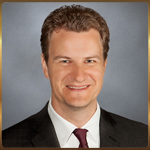 Alexander Kirosheev, CPA - Kamps & Associates Accounting Services, LLC
Alexander was born in the city of Kaliningrad, Russian Federation which is the most Western part of Russia in 1972. In 2009, he later relocated to the West Coast of the United States.
Alexander finished his school with a gold medal (which is the highest rank in Russia) and graduated from Kaliningrad State Technical University with a degree in Economics and a major in Accounting. He also has a post-graduate degree in Management from Kaliningrad Institute of International Business. Additionally, in 2011 Alexander finished his Global Executive MBA program at Georgetown University, Washington D.C.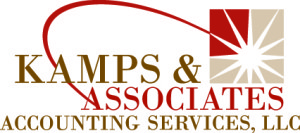 Throughout his business career in Russia, Alexander was executive manager and partner of various business projects. The projects ranged from supervising privatization auctions in the 90's to managing medium-size companies, such as manufacturing plants, retail pharmacy chains and construction projects. Alexander's core strengths during these undertakings were his managerial skills, financial knowledge and education.
After 16 successful years of experience in business, while living in Russia, Alexander decided to change his life and meet a new challenge. In 2009, he relocated to the United States to try and establish his career on American soil. Alexander has been investing money into small real-estate projects and became a co-partner and CFO of a company assembling and distributing solar construction flashing lights. Meanwhile, he successfully passed the CPA Uniformed exam. Following the buyout of his share in the distributor company, he decided to join Kamps & Associates Accounting Services.
Alexander is married and has two sons, Ilya and Danila. His family enjoys California weather and all the Golden State has to offer – from Disneyland to National Parks. Alexander's older son enjoys playing hockey, and the family likes to watch Orange County professional sports teams live.
Kamps and Associates Accounting Services, LLC and Financial Advisors Network, Inc. are separate legal entities. There is no obligation to use this service.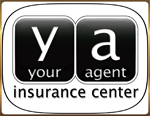 Gayle Gaston - Insurance Agent
Gayle is the owner/agency principal of Your Agent Insurance Center, Inc. and has been an independent insurance agent since 1996. Your Agent Insurance Center is a full service insurance agency offering personal and commercial lines of insurance, including life and health insurance. Gayle is a Medicare Benefits Specialist and a Certified Covered California Agent.
Gayle began her insurance career at the agency, expanding her expertise with the intention of someday opening her own agency. In 2014, she started Your Agent Insurance Center and expanded it to where it is today. Gayle values the relationship with her clients and attentively monitors and services each account.
Insurance, like many markets, is heavily affected by technological, economic and political factors. Therefore, Gayle is dedicated to detecting trends and disruptive changes in the insurance market that can affect her clients. Every effort is centered around clients to identify fluctuations that can potentially affect their coverage.
Gayle is a Southern Michigan native, born and raised on the shores of Lake Michigan. After graduating from Purdue University in 1993, Gayle moved to Southern California. Gayle, her son Jake, and their new Coton De Tuelar puppy enjoy the outdoors and all that it has to offer. In their free time, they have fun spending time at the beach and Lake Havasu.
Gayle Gaston and Your Agent Insurance Center, Inc. are separate entities from, and unaffiliated with, Financial Advisors Network, Inc. Services provided by Gayle Gaston and Your Agent Insurance Center, Inc. are not affiliated with or endorsed by Financial Advisors Network, Inc. There is no obligation to use their services. License #0B95005.