Social Events
Meet, greet & appreciate!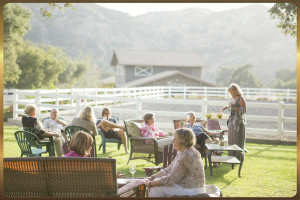 The best way to get to know our clients, staff and friends all at once and in an enjoyable setting is at our social events. We host social events throughout the year at a variety of Orange County's many beautiful locations.
This is a great way for guests, who are considering working with us, to get to know our team and client dynamics. Many of our clients invite their friends, family and referrals to these events as a way to get to know our team on a more personal level.
This year's social events are listed below. Have you already made your reservation? Consider bringing your friends who can benefit from our services!
Giracci Vineyard Client Appreciation Event Fri, Oct 20, 2017
Please join us for an evening filled with wine, food and friends at Giracci Vineyards and Farms located at 16162 Jackson Ranch Rd. Silverado, 92676 from 5:30-9:30pm.
Wine and food will be paired by the Chef and the on site Sommelier will be giving a presentation on the wines we will be enjoying.

Seating is limited, so please kindly RSVP to Cherise at (714) 597-6150 or cherise@fanwmg.com.