Retirement Planning
The typical American will probably work more than 90,000 hours earning a living and building a nest egg,1 yet many spend only a few hours preparing for a successful retirement and distribution of assets to family and/or charities.
Successful planning can help maximize the enjoyment of your retirement years. The choices you make today may determine how well you live during retirement. Proper preparation can help you experience your ideal retirement.
Whether you are planning for retirement or are already retired, we have the resources you need to help you make the right choices regarding investment alternatives, insurance coverages, tax reduction methods and proper disposition of your estate at death.
Retirement planning is for everyone and it is never too late to begin. However, to make the most of your retirement, the sooner you get started, the better. At Financial Advisors Network, we will provide:
Analysis of your present and future income needs

Continual development and implementation of recommendations to address your income needs 

Recommendations regarding the most appropriate distribution strategy for your employer retirement plans and IRAs

Analysis of the beneficiaries of your IRAs and how to establish an Inherited IRA
(1) This projection is based upon a 40-hour work week for 50 weeks a year for 45 years. Your actual hours may vary.
---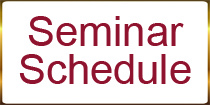 We continue to educate our clients to empower them with the knowledge we use in our planning strategies. Check our seminar schedule and register for relevant classes.