Investment Management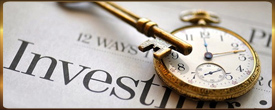 In today's ever changing market, responsible investing could not be more important. There are multitudes of choices that need to be made, regarding various investment options, all of which can have a drastic impact on your overall investment portfolio. Proper investment management is critical in ensuring that you get the best return possible. While  it also seeks to help you reduce your chances of suffering potential losses. What you can expect from us:
Reviews of your investments

Creation of a customized portfolio

Continual year-long monitoring of your investments

Regular meetings (review and evaluate your investment performance, update your overall financial objectives, and, if necessary, reallocate your portfolio as agreed upon by you)

Monthly and Quarterly Performance Statements (for advisory accounts)

Independent Advice

Commission-free transactions on most stocks, bonds or mutual funds traded in your account (certain transaction fees may apply)

Recommendations regarding positioning of funds within your employer provided retirement plans (401(k)s)

Monthly "independent investor" and Quarterly "market insight" emails detailing our firm's research, analysis and view of the current investment markets
Determining whether or not your investment portfolio is appropriate for you depends on several variables. These aspects are your:
Willingness to take risks (risk tolerance)

Time horizon

Financial position

Level of investment knowledge
At Financial Advisors Network, we will look at each of these pieces individually and then combine them to help determine which one of our investment models best fits your investment needs the best. Since we are a fee-based advisory firm, you can rest assured that your goals are the same as ours. We aim to achieve the long-term growth of your investment portfolio. Let us help you sort through changes in the market, and how to deal with the various emotions that come along with it. Our philosophy is not to "get rich quick," but rather to attain long-term capital preservation and growth.
No strategy or plan can assure a profit or protect against a loss. The market for all securities is subject to risk including complete loss of principal.
---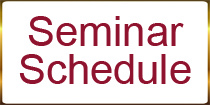 We continue to educate our clients to empower them with the knowledge we use in our planning strategies. Check our seminar schedule for sessions on economic updates.