Disclosures & Policies
We believe in honesty & transparency.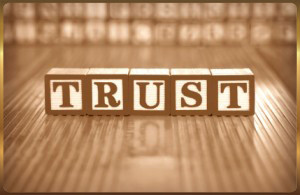 It is our goal to provide clients with full and fair disclosure of all material facts. The following disclosures are intended to share relevant information with you regarding our services.
Our investment advisory services are disclosed in our Form ADV Part 2A – Firm Brochure and Form ADV Part 2A Appendix 1 – Wrap Fee Program Brochure, both available through the link below for the ADV Brochures.
Links to Third Party Sites
Financial Advisors Network, Inc. (FAN) provides links to various third party websites as a courtesy. When you click on one of these links you will be leaving the FAN website and redirected to a third party website outside of FAN's control. These third-party sites are not affiliated with, sponsored by or endorsed by FAN. We are not responsible for the completeness or accuracy of information provided on these websites. When you access one of these websites, you assume total responsibility and risk for your use of the websites.
FAN's Strategic Alliance websites are considered third party sites. These websites are separate entities from, and unaffiliated with, Financial Advisors Network, Inc. Services and content provided by Strategic Alliances and external vendors are not endorsed by Financial Advisors Network, Inc. There is no obligation to use their services.

Please keep in mind that third party sites will be monitored through privacy policies different from FAN. It is the responsibility of visitors to read and understand these policies. 
Social Media Policy
Dated: Sep 14, 2017
Content, Comments, Likes and Followers: Information contained on FAN's social media profiles – including content, comments, likes and followers – should not be considered testimonials by any clients of FAN. FAN does not request that you interact with its profile content. All people interact with FAN's profiles of their own will and are not influenced by FAN. Articles located within FAN's profiles are gathered from widely recognized sources. FAN reviews all of its posted or shared content. However, it cannot assure the accuracy of any content not produced by FAN itself. For important information about links to third party sites, please click on "Links or Redirections to Third Party Sites."

Endorsements: FAN and associated firms are not responsible for third party sites. These sites are not encouraged to post or react to anything on FAN's behalf. FAN is not to be held accountable for content, links or comments found in linked sites. FAN is not held responsible for any updates or adjustments associated with linked sites. All links and articles provided by FAN function as educational resources. FAN does not endorse these links or monitor the updating of their content by third parties.

Updates to Disclosures: Disclosures for FAN's social media profiles may change over time. After every alteration to the disclosures, the above date will change to the time adjustments are made. All updates become valid when new disclosures are posted to FAN's website. Any activity on FAN's website or profile, after changes are made, serve as visitors' consent to the updated policy.
Privacy Policy
2017 PRIVACY NOTICE REGARDING CLIENT PRIVACY AS REQUIRED BY REGULATION S-P & REGULATION S-AM
 Maintaining the trust and confidence of our clients is a high priority. That is why we want you to understand how we protect your privacy when we collect and use information about you, and the steps that we take to safeguard that information. This notice is provided to you on behalf of Financial Advisors Network.

Information We Collect: In connection with providing financial advice, or other services, we obtain non-public personal information about you, including:
Information we receive from you on account applications, such as your address, date of birth, Social Security Number, occupation, financial goals, assets and income;
Information about your transactions with us, our affiliates, or others; and
Information received from credit or service bureaus or other third parties, such as your credit history or employment status.
Categories of Information We Disclose: We may only disclose information that we collect in accordance with this policy. Financial Advisors Network does not sell customer lists and will not sell your name to telemarketers.

Categories of Parties to Whom We Disclose: We will not disclose information regarding you or your account with us, except under the following circumstances:
To entities that perform services for us or function on our behalf, including financial service providers, such as a clearing broker-dealer, investment company, or insurance company;
To qualified custodians/broker-dealers as required under FINRA Rule 3040 to monitor personal securities transaction of our advisors;
To consumer reporting agencies;
To third parties who perform services or marketing on our behalf;
To your attorney, trustee or anyone else who represents you in a fiduciary capacity;
To our attorneys, accountants or auditors; and
To government entities or other third parties in response to subpoenas or other legal process as required by law or to comply with regulatory inquiries.
How We Use Information: Information may be used among companies that perform support services for us, such as data processors, technical systems consultants and programmers, or companies that help us market services to you for a number of purposes, such as:
To protect your accounts from unauthorized access or identity theft;
To process your requests such as securities purchases and sales;
To establish or maintain an account with an unaffiliated third party, such as a clearing broker-dealer providing services to you and/or Financial Advisors Network;
To service your accounts, such as by issuing checks and account statements;
To comply with Federal, State, and Self-Regulatory Organization requirements;
To keep you informed about financial services of interest to you.
Regulation S-AM: Under Regulation S-AM, a registered investment adviser is prohibited from using eligibility information that it receives from an affiliate to make a marketing solicitation unless: (1) the potential marketing use of that information has been clearly, conspicuously and concisely disclosed to the consumer; (2) the consumer has been provided a reasonable opportunity and a simple method to opt out of receiving the marketing solicitations; and (3) the consumer has not opted out. Financial Advisors Network does not receive information regarding marketing eligibility from affiliates to make solicitations.

Regulation S-ID: Regulation S-ID requires our firm to have an Identity Theft Protection Program (ITPP) that controls reasonably foreseeable risks to customers or to the safety and soundness of our firm from identity theft. We have developed an ITPP to adequately identify and detect potential red-flags to prevent and mitigate identity theft.

Our Security Policy: We restrict access to nonpublic personal information about you to those individuals who need to know that information to provide services to you and perform their respective duties. We maintain physical, electronic, and procedural security measures to safeguard confidential client information.

Closed or Inactive Accounts: If you decide to close your account(s) or become an inactive customer, our Privacy Policy will continue to apply to you.

Complaint Notification: Please direct complaints to: Mr. Kamps, at Financial Advisors Network, 1432 Edinger Avenue, Suite 200, Tustin, CA 92780; 866-526-7726.

Changes to This Privacy Policy: If we make any substantial changes in the way we use or disseminate confidential information, we will notify you. If you have any questions concerning this Privacy Policy, please contact us at: Financial Advisors Network; 1432 Edinger Avenue, Suite 200, Tustin, CA 92780; 866-526-7726.
Code of Ethics
Dated: January 2016
Fiduciary Duty. This Code of Ethics is based on the principle that all IARs and certain other persons of FAN have a fiduciary duty to place the interest of Clients ahead of their own and FAN's. This Code of Ethics applies to all "Access Persons" (defined below). Access Persons must avoid activities, interests, and relationships that might interfere with making decisions in the best interests of FAN's Advisory Clients.

For purposes of this policy, the following words shall mean:

"Access Persons" means all employees, directors, officers, partners or members of FAN, as the case may be, who (i) have access to nonpublic information regarding Advisory Clients' purchases or sales of securities, (ii) are involved in making securities recommendations to Advisory Clients or (iii) have access to nonpublic recommendations or portfolio holdings of Clients (iv) all of FAN's directors, officers, members and IARs.  Client services personnel who regularly communicate with Advisory Clients also may be deemed to be Access Persons.

"Advisory Client" means any person or entity for which FAN serves as an investment adviser for, renders investment advice to or makes investment decisions for.

"Code" means this policy as supplemented by other policies and procedures contained in FAN's WSPs.

"Reportable Securities" means all securities in which an Access Person has a beneficial interest except:  (i) U.S. Government securities, (ii) money market instruments (e.g., bankers' acceptances, bank certificates of deposit, commercial paper, repurchase agreements and other high quality short-term debt instruments), (iii) shares of money market funds, (iv) shares and holdings in open-end mutual funds (except affiliated mutual funds) and (iv) units of a unit investment trust (except affiliated unit investment trusts).

FAN has established the following restrictions in order to ensure its fiduciary responsibilities:
FAN emphasizes the unrestricted right of the Client to specify investment objectives, guidelines, and/or conditions on the overall management of their account.
Associated persons or their immediate family members shall not buy or sell securities for their personal portfolio(s) where their decision is derived, in whole or in part, by reason of the associated person's employment, unless the information is also available to the investing public on reasonable inquiry. No associated person of FAN shall prefer his or her own interest to that of the advisory Client.
FAN or individuals associated with FAN may buy or sell for their personal accounts investment products identical to those recommended to Clients. It is the expressed policy of FAN that no person employed by FAN may enter an order to purchase or sell any security prior to a transaction being implemented for an advisory account (front running), and therefore, preventing such employees from benefiting from transactions placed on behalf of advisory accounts.
FAN and its employees generally may not participate in private placements or initial public offerings (IPOs) without pre-clearance from FAN's Compliance Officer.
FAN requires that all individuals must act in accordance with all applicable federal and state regulations governing registered investment advisory practices.
Records will be maintained of all securities bought or sold by FAN, associated persons of FAN, and related entities. The CCO or his designee will review these records on a regular basis.
Any individual not in observance of the above may be subject to termination.
OTHER DUTIES
Confidentiality. Access Persons are prohibited from revealing information relating to the investment intentions, activities or portfolios of Advisory Clients except to persons whose responsibilities require knowledge of the information.
Gifts.  The following provisions on gifts apply to Access Persons:
Accepting Gifts.  On occasion, because of their position with FAN, Access Persons may be offered or may receive, without notice, gifts from Clients, brokers, vendors or other persons.  Acceptance of extraordinary or extravagant gifts is prohibited.  Any such gifts must be declined and returned in order to protect the reputation and integrity of FAN.  Gifts of nominal value (i.e., a gift whose reasonable value, alone or in the aggregate, is not more than $100 in any twelve month period), customary business meals, entertainment (e.g., sporting events), and promotional items (i.e., pens, mugs, T-shirts) may be accepted.  All gifts received by an Access Person that might violate this Code must be promptly reported to FAN's CCO.
Solicitation of  Gifts.  Access Persons are prohibited from soliciting gifts of any size under any circumstances.
Giving gifts.  Access Persons may not give any gift with  a value in excess of $100 (per year) to an Advisory Client or persons who do business with, regulate, advise or render professional services to FAN.  Gifts of nominal value (i.e., a gift whose reasonable value, alone or in the aggregate, is not more than $100 in any twelve month period), customary business meals, entertainment (e.g., sporting events), and promotional items (i.e., pens, mugs, T-shirts) may be given.  All gifts given by an Access Person that might violate this Code must be promptly reported to FAN's CCO.

Gift and Gratuities Log.  A Gift and Gratuities Log shall be maintained by the CCO recording all gifts given and received.  The Gift and Gratuities Log should record the following: Date received, Client/Customer Name, Type of Gift, Name of Employee, and Value of gift.
Personal Gift Exclusion. Gifts between Access Persons and personal friends that happen to be clients of FAN are excluded from the dollar value limits noted
Company Opportunities. Access Persons may not take personal advantage of any opportunity properly belonging to any Advisory Client or FAN.  This includes, but is not limited to, acquiring Reportable Securities for one's own account that would otherwise be acquired for an Advisory Client.
Undue Influence.  Access Persons shall not cause or attempt to cause any Advisory Client to purchase, sell or hold any security in a manner calculated to create any personal benefit to such Access  If an Access Person stands to materially benefit from an investment decision for an Advisory Client that the Access Person is recommending or participating in, the Access Person must disclose to those persons with authority to make investment decisions for the Advisory Client the full nature of the beneficial interest that the Access Person has in that security, any derivative security of that security or the security issuer, where the decision could create a material benefit to the Access Person or the appearance of impropriety.  The person to whom the Access Person reports the interest, in consultation with the CCO, must determine whether or not the Access Person will be restricted in making investment decisions in respect of the subject security.
Reporting, Review and Record Keeping.  All violations of the Code must be reported promptly to the President/CEO and/or the CCO.  The President/CEO and/or the CCO shall periodically review Access Persons' personal trading reports and otherwise take reasonable steps to monitor compliance with, and enforce, this Code.  The CCO shall maintain in FAN's files (i) a current copy of the Code, (ii) records of violations and actions taken as a result of the violations, (iii) copies of all Access Persons' written acknowledgement of receipt of the Code, (iv) a copy of the initial holdings report or applicable account statement, (vi) copies of the quarterly account statement received from custodians, and (vii) copies of the annual compliance certificate required by the Code.
Sanctions.  If the CCO determines that an Access Person has committed a violation of the Code, the Company may impose sanctions and take other actions as it deems appropriate, including a Jetter of caution or warning, suspension of personal trading privileges, suspension or termination of employment, fine, civil referral to the SEC and, in certain cases, criminal referral.  FAN may also require the offending Access Person to reverse the trades in question, forfeit any profit or absorb any loss derived there from; and such forfeiture shall be disposed of in a manner that shall be determined by FAN in its sole discretion.  Failure to timely abide by directions to reverse a trade or forfeit profits may result in the imposition of additional sanctions.
Exceptions.  Exceptions to the Code will rarely, if ever, be granted.  However, the CCO may grant an occasional exception on a case-by-case basis when the proposed conduct involves negligible opportunities for abuse.  All exceptions shall be solicited and issued in writing.  No reports shall be required under this Code for (i) transactions effected pursuant to an automatic investment plan and (ii) securities held in accounts over which the Access Person has no direct control.
Compliance Certification.  All Access Persons shall sign a certificate promptly upon becoming employed or otherwise associated with FAN that evidences his or her receipt of this Code of Ethics and submit to FAN a current copy of  the Access Person's securities account statement.  All Access Persons shall hold all personal brokerage accounts at an approved firm and request that the account's custodian provide duplicate account statements to FAN no later than 30 days after the close of each quarter.  Annually, all Access Persons will be required to certify compliance with FAN's Code of Ethics.
Business Continuity Plan