Careers
Join Financial Advisors Network, Inc.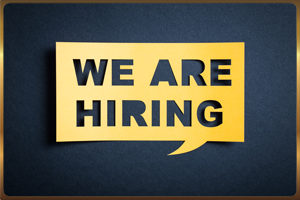 Begin your journey with us today by sending your resume to info@fanwmg.com.
FAN is a registered investment advisory firm with a client-centered approach. Our Team is composed of talented staff and CFP® Professionals that work together to provide quality financial planning services. Everything we do follows our five key values of: timeliness, thoroughness, transparency, team work and integrity. These depict the characteristics of our team and firm as a whole.
We value our relationships with our clients and team. All advice is given with our clients' best interest first. While some financial advisors focus strictly on the numbers to do their jobs, we recognize that the trust developed through strong relationships produces some of the most fulfilling client/advisor relationships.
Jobs Available:
Paraplanner
Job Description
This position will require a strong understanding of opening accounts, taking notes associated with account reviews, and following up on all items associate with the appointment which is conducted as a team with the Senior Advisor's (President) high end clients. The position will require being the Paraplanner (not Advisor) for up to 150 families. The Senior Advisor is very detailed in his recommendations and expects high attention to details, to hold up to the Gold Medal services offered. Sales is not required, but detailed execution of advice is.
Experience Required
5 Plus years required
CRM experience required (Goldmine preferred, Salesforce helpful)
LPL, Charles Schwab and Fidelity experience very helpful
Finance degree preferred
RIA experience preferred
Broker Dealer experience preferred
Orion experience preferred
Emoney experience preferred
Company Background
Financial Advisors Network, Inc (owned by KAMPS, Inc) has been in business since 1999 and manages more than $200 million in advisory assets and over 400 households. High growth company. We are about to leave the broker dealer industry to become an RIA only firm. The firm strongly believes in the fiduciary model and follows 5 core values (Timely, Thorough, Transparent, Team, and Integrity).
Salary
Hourly Rate Range $22.00 – 27.50 depending on experience
Paid 5th and 20th of the month.
Bonus offered
Working Hours
Monday – Friday 7:45am – 5pm (1 hour lunch provided) overtime anticipated 200-300 hours per year (Paid at time and half)
Seminar Hours 5:30pm – 9pm (Periodic Evenings)
Conferences and Training required time to time and may be multiple days out of State
Paid Holiday
New Years                         

4th of July                           

Easter                              

Memorial Day                 

Labor Day                           

Thanksgiving                    

Christmas                           

Benefits Provided

Medical – See Employee Handbook
Paid Holiday's — See Employee Handbook
Vacation – See Employee Handbook
Sick Time – See Employee Handbook
Profit Sharing – See Employee Handbook
401K – See Employee Handbook
FAN is always looking for passionate individuals to join our team. If you are interested in pursuing a career with our firm please send us your resume. We look forward to hearing from you!